Elevating painting services across Massachusetts since 2005
Protect Your Home's Exterior So You Can Enjoy It For Longer
Taking care of your home's exterior is as important as taking care of the interior… if not more. A high-quality paint covers up the wear and tear of your home and protects it against our wet coastal environment.
Instead of hiding imperfections with paint, our team of carpenters will not only inspect and repair the damaged wood on your home but also make sure you get an exterior paint job that lasts. You'll enjoy a home that looks its absolute best for longer.
Let's preserve and protect your home's exterior while increasing its value and curb appeal.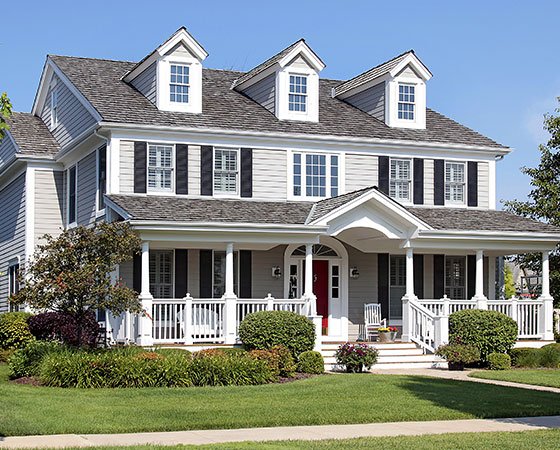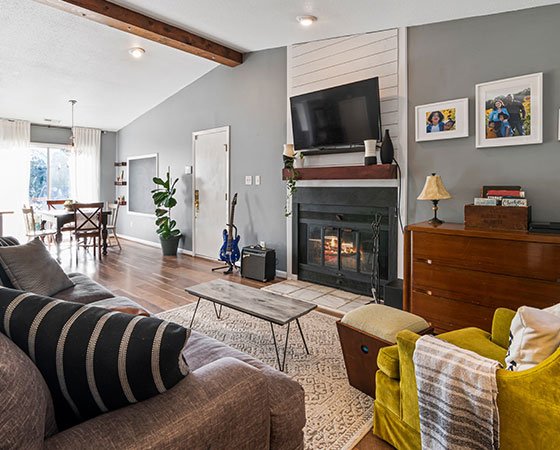 Rooms That Reflect Your Style And Help You Relax
You don't need a major home renovation to liven up the inside of your home. A new layer of paint is an easy way to refresh your home and give it that modern, stylish look you dream of.
Have you already started updating some furniture inside? If so, we guess that your new, colorful couch doesn't work that well with the outdated '80s wallpaper… does it?
Repainting your interior can bring your home back to the 21st century without a huge investment. We're here to help you set the right tone for each room and make sure your interiors are a source of relaxation and pride.
Superior, Hassle-Free Painting Services
Whether you need to protect your historic home against the area's humidity or simply want to refresh your bedroom or living room paint, we are uniquely equipped to handle the demands of any painting project.
Our Unique Value: Efficiency
Your biggest advantage when working with Sherwood Painting is experiencing a high-quality paint job quicker and without the usual hassle.
We know the last thing you want is to have your house resemble a dirty construction site for weeks, with your contractors nowhere to be found.
Our main goal is to get in and out of your house quickly, painlessly, and get you the results you want without disrupting your day. We invest three times the manpower compared to other painting companies. This allows us to finish your project faster without cutting corners, and so that you can get on with your life as soon as possible.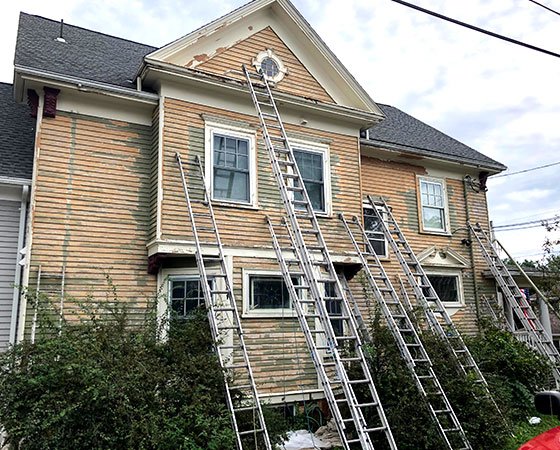 A New Look For Your Home In 3 Simple Steps
Our unique process is designed to save you time, keep you informed and in charge, and ensure a spotless paint job you'll love for years to come. We're here to make your life easier. Here's how it works: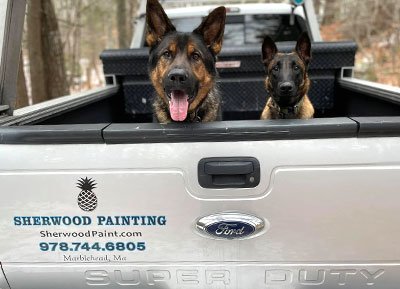 Step 1. Get Your Quote Within A Day
Give us a call or fill out our contact form to tell us about your project. We'll get back to you within a day to discuss everything in depth, offer you a quote, and schedule an in-home visit.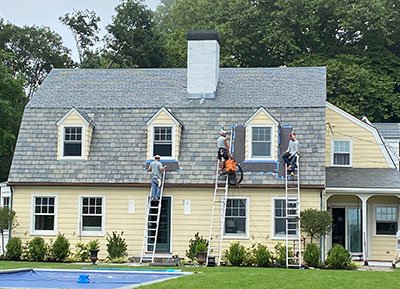 Step 2. We Work Our Magic
A paint job that lasts and looks good starts with detailed preparation, so we meticulously protect all the areas that are not getting painted. As we work on your project, we'll keep you updated at all times.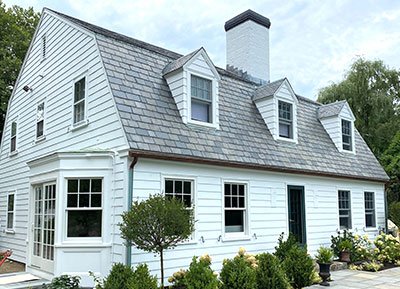 Step 3. Enjoy Your Refreshed Home
To ensure you're 100% happy with the end result, we do a post-job walkthrough. When we're out the door, enjoy your freshly painted house, knowing that you won't have to worry about it for years.
Hi! We're Dan and Kate. We're not your typical business owners. We understand the love you have for your home, and how stressful hiring a contractor can be.
Feeling comfortable and at ease with your home renovation project is as important as a spotless paint job, if not more
.
That's why we're invested in building a personal connection based on trust and friendship
. We're not
just
doing "our job." We want you to enjoy every minute of your experience, an experience that keeps you involved and in charge from start to finish.
We're Local, And We're Here To Stay
We were built from the foundation of the North Shore. Our goal is to keep this area as beautiful, authentic, and preserved as possible, by providing custom painting services that exceed expectations.
Since 2005, Sherwood Painting has painted many of the iconic houses and structures in Marblehead. We love the unique character of the region, its architecture, and its natural beauty. We're dedicated to preserving each home while being there for the local community.
Peek into our portfolio to get a glimpse of what's possible for your home.
Before
After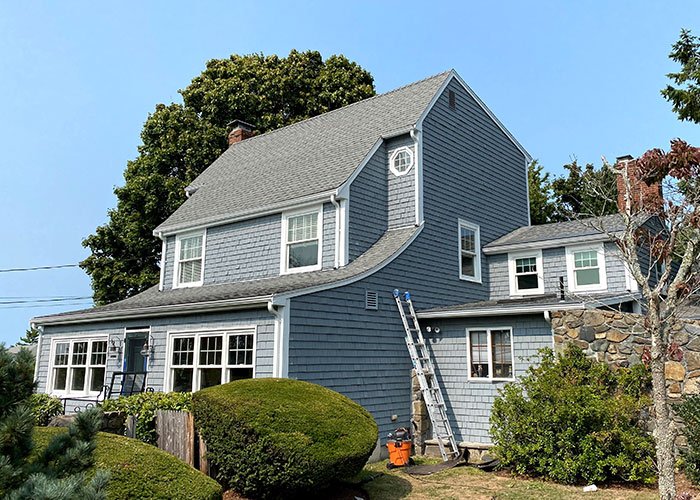 Before
After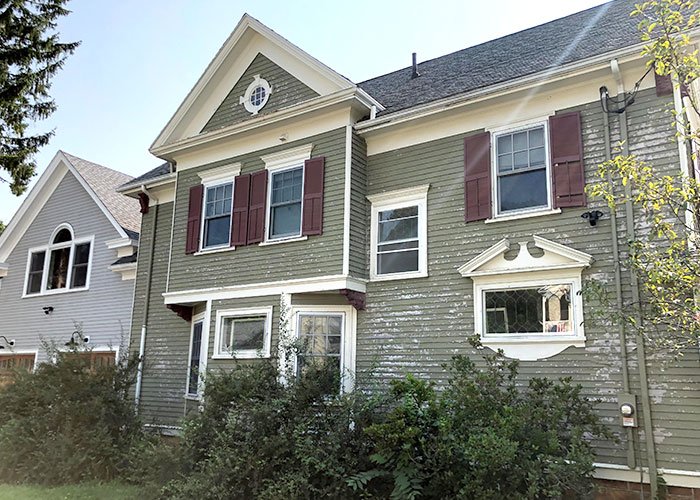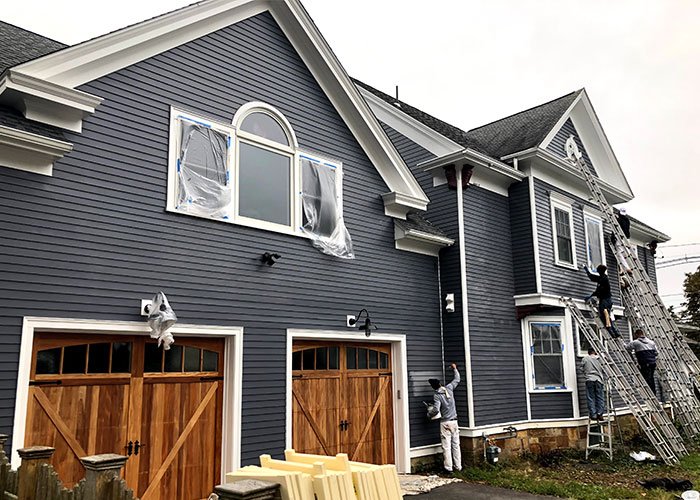 Before
After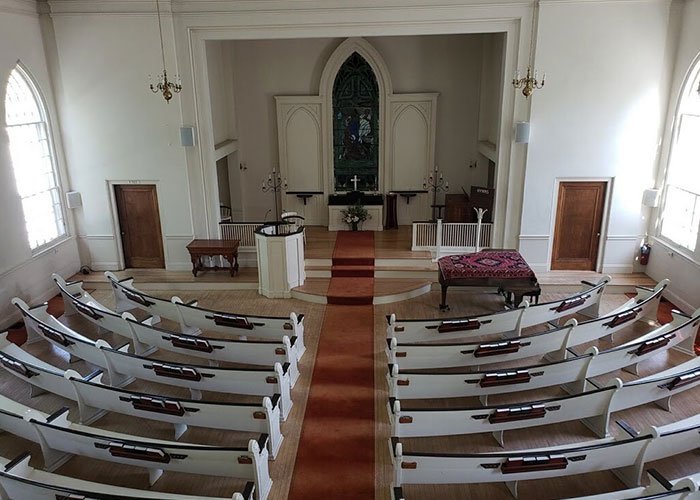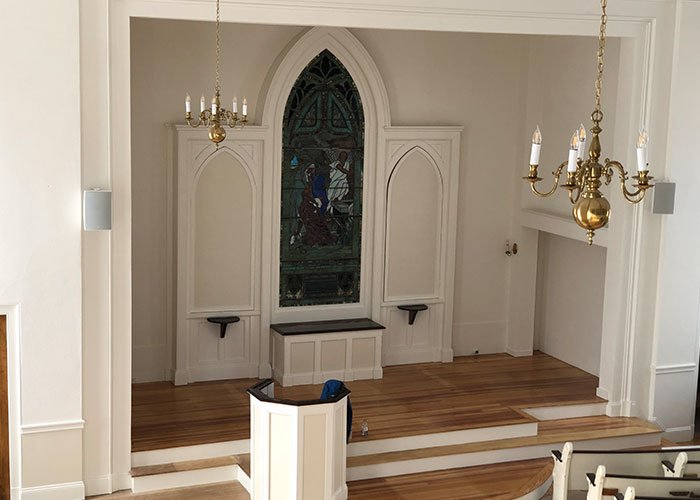 Before
After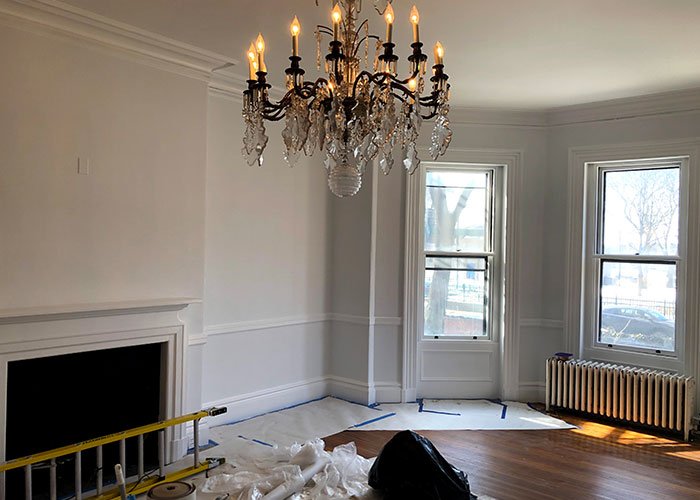 Before
After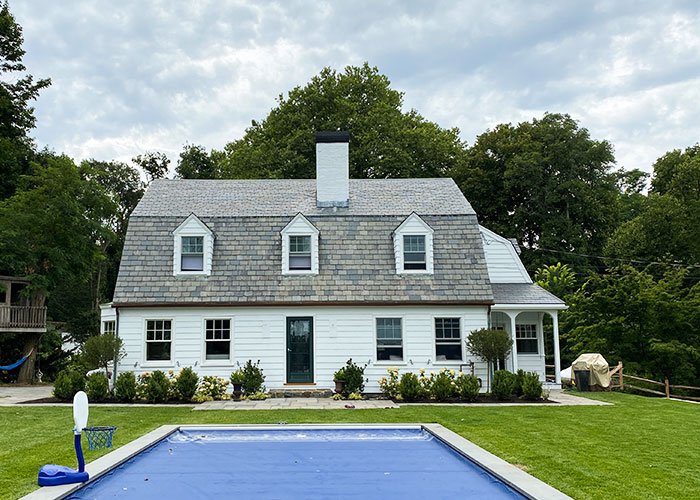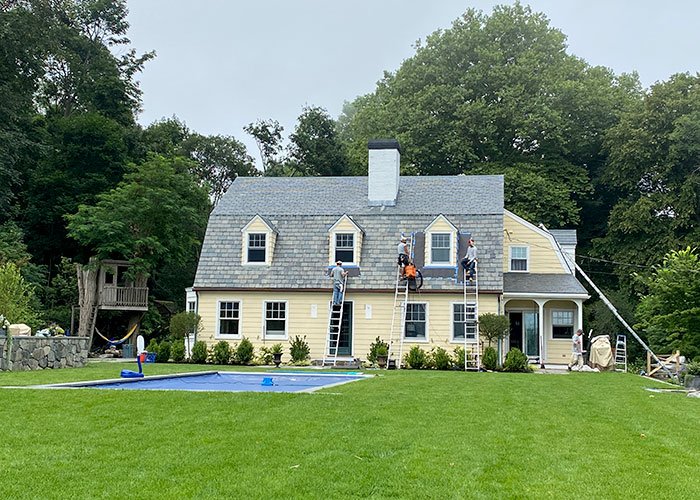 Before
After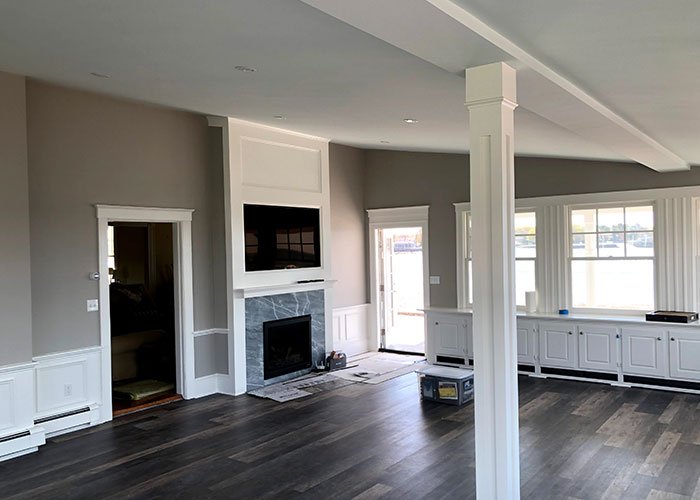 The high-level craftsmanship and personalized customer experience we deliver are what keep our customers happy and telling their friends about us. We can't wait to help you with your painting project!
From the time of my estimate to the completed work was under 2 weeks. I appreciated the quick response.
The workmanship is superior, clean up each day after the project, pleasant staff and on time!
Can't wait to have them back for my next project.
Need a good quality painter, call Dan at Sherwood Painting. You will be glad you did.
We could not have been more satisfied with the work of Dan Sherwood and his crew.
Dan is straightforward and easy to communicate with, and things moved forward exactly as he said they would.
The crew swooped in and had our house prepped and painted in no time. The work was meticulous and the crew was helpful, respectful, and kind.
I will hire Dan Sherwood again without hesitation.
Sherwood Painting is EXCELLENT.
We have had them paint our complete home twice (many years in between) and our porch, deck balcony at other times.
The teams are first rate professionals. Daniel Sherwood is always willing for his team to go the proverbial extra mile to meet whatever odds and ends needs you should have.
I recommend them without hesitation.
Ready To Protect Your Home And Make It Look Like New Again, Both Inside and Outside?
We're here to give your home the professional paint job it deserves.