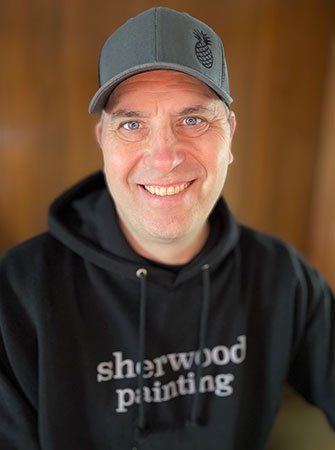 Hi! I'm Dan Sherwood, the owner of Sherwood Painting. I can't wait to hear about your project. If you're used to waiting days for a call back from other painters, you have my promise that I'll get back to you within a day. No matter if I'm at the office or in my car, I'll make sure to return your call, email, or text within 24 hours.
What happens after you fill out the form below?
The form below and the pictures we ask for help us have an initial overview of your project. What follows is a 15-20 minute phone consultation where we'll go more in-depth over the specifics of the job. To discover the complete process, please visit the Our Process page.
Fill out the form below to describe your needs and vision. We can't wait to hear about your project.
The high-level craftsmanship and personalized customer experience we deliver are what keep our customers happy and telling their friends about us. We can't wait to help you with your painting project!
I had an amazing experience with Dan and his team.
They were really responsive, clean, respectful and delivered the highest results.
I am so happy with their work, I've hired them on for more projects.
Very efficient and excellent attention to detail.
The whole team is hard working and responsive.
I highly recommend Sherwood Painting.
A+ experience from start to finish.
Dan is very easy to communicate with, pricing was fair, and an exceptional crew who respected our home as if it was their own.
Could not be happier with the results.
Thank you!!